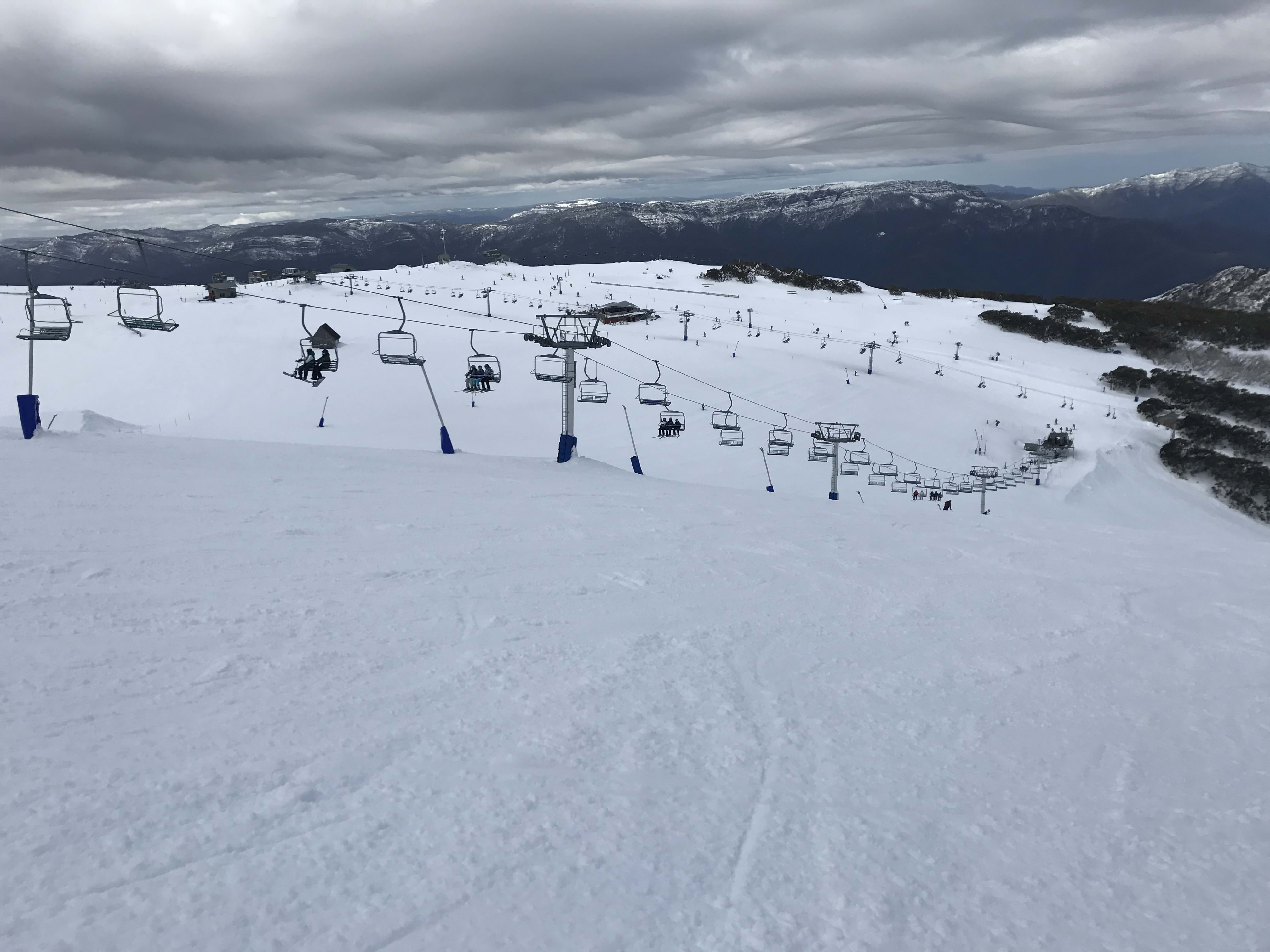 GSC Newsletter - June 2o18
"OPENING WEEKEND IS HERE! While there's not much snow falling, a lot has been happening around your GSC.
Here's an update from the Committee"
---
We attended the Mt Buller Ratepayers Association (MBRA) AGM on 15 May 2018 and the following main points were covered, most things we have now actioned.
**BUYING TICKETS/RESORT ENTRY ONLINE and save!!!**
Mt Buller have recognised the increased costs of coming to the snow each year. Therefore, they have increased the cost of buying day passes at the gate, and are passing on THE DISCOUNTS TO US VIA ONLINE PURCHASING, some examples of savings are:
We can save up to 20% if we book online
Taxi prices have been dropped by 30%
Some sites to visit are:

Lease update
The GSC Lease Renewal Report has been submitted.
The Lease Report is currently awaiting approval by the Minister, likely to know the result by end of 2018.
This is heavily reliant on the SISP calculation. Fortunately we fall at the good end of this. 75-99% usage gets us a maximum of a 45 year lease.
Some clubs have been given a 6 year lease and potentially to look at throwing in the towel. Not us though.
A Club Lodge Working Group (mtbullerlodges.com.au) has been created to help with leases.
CLUB RESOURCES
Geelong Ski Club is now a part of the Mt Buller Lodges an online forum for all clubs to communicate. This will be a good area to look out for on mountain resources and what people are generally finding difficult throughout their club management and guest stays.
You can see our profile at the following link (leave a review if you feel like it!):

---
MT BULLER CEO Report (Mark Bennetts)
A lot of works have recently been completed at Mt Buller to make the mountain a safer, better place to come and visit, these include:
Pedestrian safety works around the skating rink and carparks including pedestrian crossings and stairs/walkways.
Road and sewer works.
Chamois has been improved to better facilitate Olympic skiing training (sometimes will be open to the public).
An enclosed kidzone has been constructed near the town centre which will open at all times as an alternative to get out of the cold and for the kids to have fun. Open in the second half of the season.
BOOKINGS
Bookings are going well and there is a very good demand from guests for school holidays. There are also bookings for some of the school trial weekends and we are very supportive of school skiing from a wide range of schools. This includes SASKI returning and they have booked 7 days Sun 15 July -22 as a group deal for $5k.
Please refer to website for availability or please just send an email for booking requests.
WEBSITE
There are challenges for members and guests trying to book/request to stay via the website. We are working on fixing these challenges to make it a user friendly interface for all.
Members are still to book through the current system.
Guests will be invoiced as per previous years.
---
"The stores are now fully stocked!"
---
CLUB Maintenance
We recognised fire safety as a main concern for the future of the club and have had the following works completed:
The fire indicator panel battery has been replaced and fire panel serviced
The emergency lights have been replaced with LED versions for increased efficiency
The smoke alarm in the drying room has been replaced
The upstairs smoke alarms HAVE BEEN REPLACED AND DEFECTED ONES UPGRADED
A smoke alarm has been installed in the sunroom, the vestibule and the ski room.
Further works include:
LED globes have been installed
A new First Aid kit has been acquired
The downstairs cistern has been serviced (as the flush sometimes runs)
Options to replace the upstairs fire escape door are being investigated
SECRETARY
Opening and closing instructions have been updated and are located on the notice board in the Club. There are 2 different sets of instructions – one for opening/closing procedures when the Club has been vacant for more than a week and the other for during the snow season. The instructions can also be located in the white folder which is usually left on the dining table.
The 2018 Victorian Liquor Licence is displayed on the noticeboard in the vestibule.
We hope the above information has been helpful. Please don't
hesitate to CONTACT US if you have any queries or concerns.
let's enjoy a great season
and have fun at the GSC!